Platinum Plan Riding Camp
For those riders that compete in either hunters, equitation, jumpers or vaulting or plan on doing so.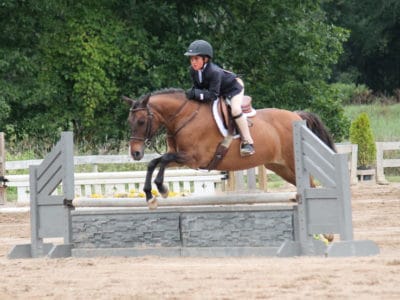 For the serious equine enthusiast, Cedar Lodge offers the Platinum Plan
August 16th-August 30th
Sign up on regular camp application!
The Platinum is a 2 week commitment.
Campers must be approved by Cedar Lodge staff to join this program.
Regular camp fees and gold plan only. Campers will ride or vault twice a day, every day.
Riding will be the major focus of both weeks, with other programming (like swimming) added when available.
When not riding and vaulting, campers spend their time learning everything else about horses: Show grooming, stable management, braiding, clipping, jump course design, lunging etc. are all possible subjects.
Weekend clinician after week one TBA
Week 2 will finish with LMHJA approved horse show at Cedar Lodge using horse campers rode during their stay.
Extra fee for those planning on showing at LMHJA horse show.
Vaulters will participate in mock vaulting fest with clinician scoring their rounds.