Our Horses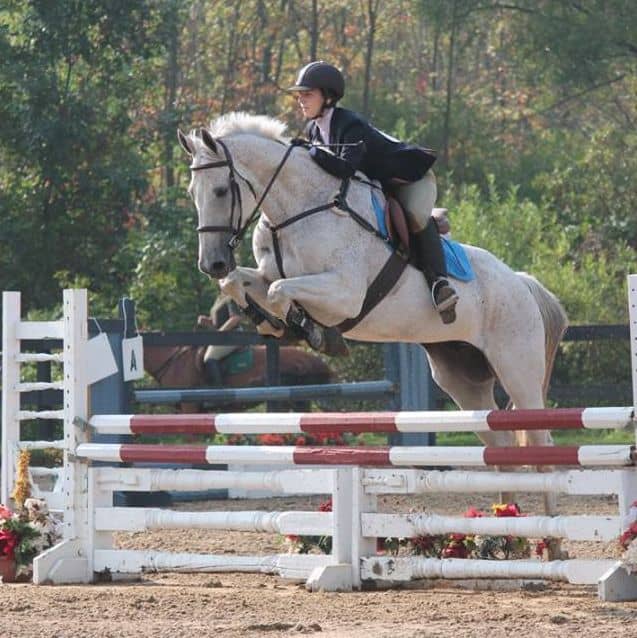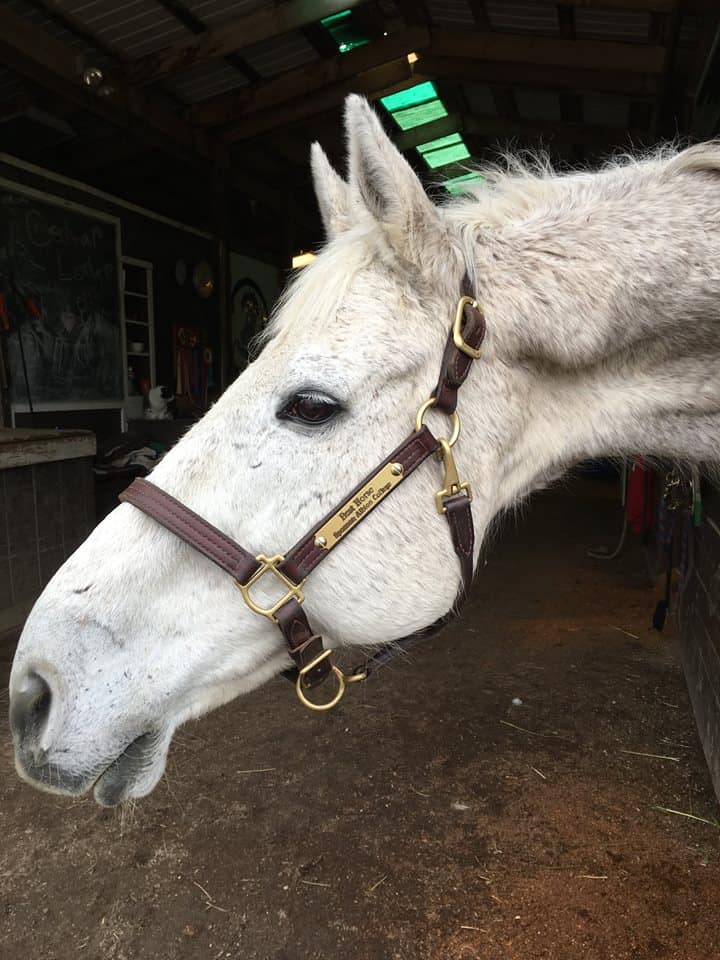 Slice
Slice first came into our lives as a blind draw at IEA Regional Finals with my niece Ashley. He broke into a trot coming into the first fence and it cost Ashley the chance of moving on to Zones. I thought about holding a grudge, but I just couldn't. Slice was just too nice of a horse. He had been showing on the IEA and IHSA show circuit for years. He was kind of a celebrity. All the coaches and riders knew him and there was an audible sigh of relief whenever someone discovered they had drawn him for their ride. The following summer I had a message from the woman who had Slice at her barn. Kathryn through a chain of events could not board Slice for the summer, and wondered if I would be interested in having him in our school string for the season. I was hesitant. My only contact with him was as a higher level jumping horse for IEA. Did we have enough riders that could ride him? Kathryn assured me that he would do all the way down to cross rails. After a quick talk with Ashley (whose only answer was "YES!!!!") I agreed to take Slice on.
Slice lived up to his reputation that summer and fit in perfectly to our program. He could both hack around the cross rail kids, and turn around and jump a 3'0 course if needed. He had auto changes in the corner, and NEVER thought about quitting. By end of summer he was a favorite and I was in love. Sadly, Kathryn was in love, too, and come August she asked for Slice to come back to her. Sadly, we waved goodbye.
Slice and BritneyThis is where the story takes a twist. Kathryn had Slice until that November. At that point, Slice was suffering with some lameness issues and Kathryn thought it was best for him to go back to his original owner. A surprise to me, Slice's original owner turned out to be a Cedar Lodge staff alumni! Keirsten has shown Slice jumpers for many years, and after she married, and because of multiple moves, had allowed Kathryn to hold on to her beloved Slice. Keirsten now took Slice back to Georgia where she lived, but I put my hat in the ring and let Keirsten know that if she ever was looking for a home for Slice to please think of us.
As luck would have it, the following May, Keirsten called me and asked me if I wanted Slice. He was sound, happy and refusing to retire. She shipped him within a month. Slice spent his first summer season back in the jumper ring with my niece Kendra. Kendra had always wanted to gain some jumper experience and we had never had a horse. Slice was a perfect candidate. Kendra has now moved on to a green hunter, and Slice has moved into our upper level riding lessons, IEA and IHSA horse shows. Coaches and riders still sigh in relief when they draw him and we smile to have him on our team.