Our Horses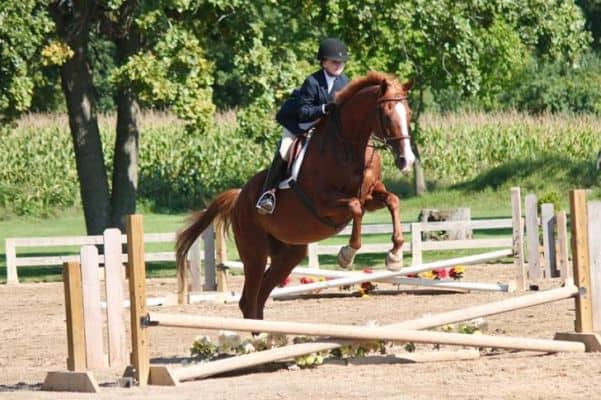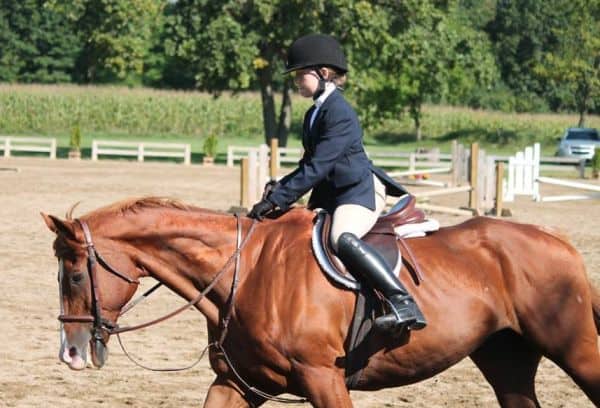 Caesar
17.0 hand Belgian Warmblood
I would have never thought when I agreed to go to the Shipshewana auction in 2017 that we would be bringing home a horse like Caesar. We had already purchased two horses (which was my promised limit) but as Becca and Ashley went out to search for the two we had bought (see Fiona and Gus) they texted me to take a look at #192 when he came in the ring. I knew purchasing another horse would get me in trouble once I got home and in truth there was no stall for a third horse, but when a horse comes along like Caeser, you take a deep breath, dig deep in your pockets and raise your hand in a bid.
Caesar is an old soul. He is the kind of horse that recognizes you when you come in the door. He smiles at you, looks you straight in the face and says, "How can I please you today." I am mystified how Caesar got to the Shipshewana auction, and I'm sure there is a tale to tell. We were told that he showed on the A circuit as a junior hunter for two years and has automatic changes and level 1 dressage training. That all may be true. I can tell you he's broke to ride, because we hacked him the day he came. He is slow and beautiful to watch canter. Well mannered and pleasant, but he is also 300 lbs under weight and everything about him reaks of neglect. I don't know how Caesar got to be where Caesar was, but we gave him a big name for a big hearted personality. For now, we are giving him a month or so to gain some weight, trim down his feet, give him a better hair cut and let him get his bearings and then we'll start building him back up to put him into our program. Wherever Caesar was, he's home to stay now.
I am proud to say that two years later, Caeser has a better hair cut and is in better shape. We have finally gotten his feet on a regular schedule (it took over a year) and he is up to weight for an old man. Funny story. The "old soul" turned to be "old-er" than we were led to beleive and certainly NOT a Belgian Warmblood, but an American Thoroughbred that was on the track and was tatooed. No matter. He was a great catch anyway and has a very happy existance now at Cedar Lodge.