Camp Staff 2021
Each year we take up the challenge of hiring a new staff to play with us for a season or two. We are usually working with a group of our staff from the previous summer with plans on returning, and a few select campers moving up to junior staff positions, but there are always significant holes left that take care and patience to fill.
Though on rare occasions we may hire a exceptional staff member that is 18 or 19, the average age of our staff is 20-24 years old. They must have at least one year of college, three good references, a clean police record, and experience in both several skill areas and with children. Our Staff come from various parts of the US and abroad. International staff must also hold exceptional English communication skills.
We hire friendly, cohesive young people to help your child enjoy their camping experience, each staff member is chosen for their initiative, creativity and love of children. All staff are specialist in one of more areas of program. The all enjoy teaching and working with young children in an outdoor setting. They are hired for their ability to be good role models, ability to relate well with children, maturity, work ethic and general good nature.
There is at least one counselor living in each cabin of eight to ten campers, with larger cabins and younger camper's cabins usually having two counselors. Cabin camper\staff ratio is 1-8. Day camper\staff ratio is 1-5.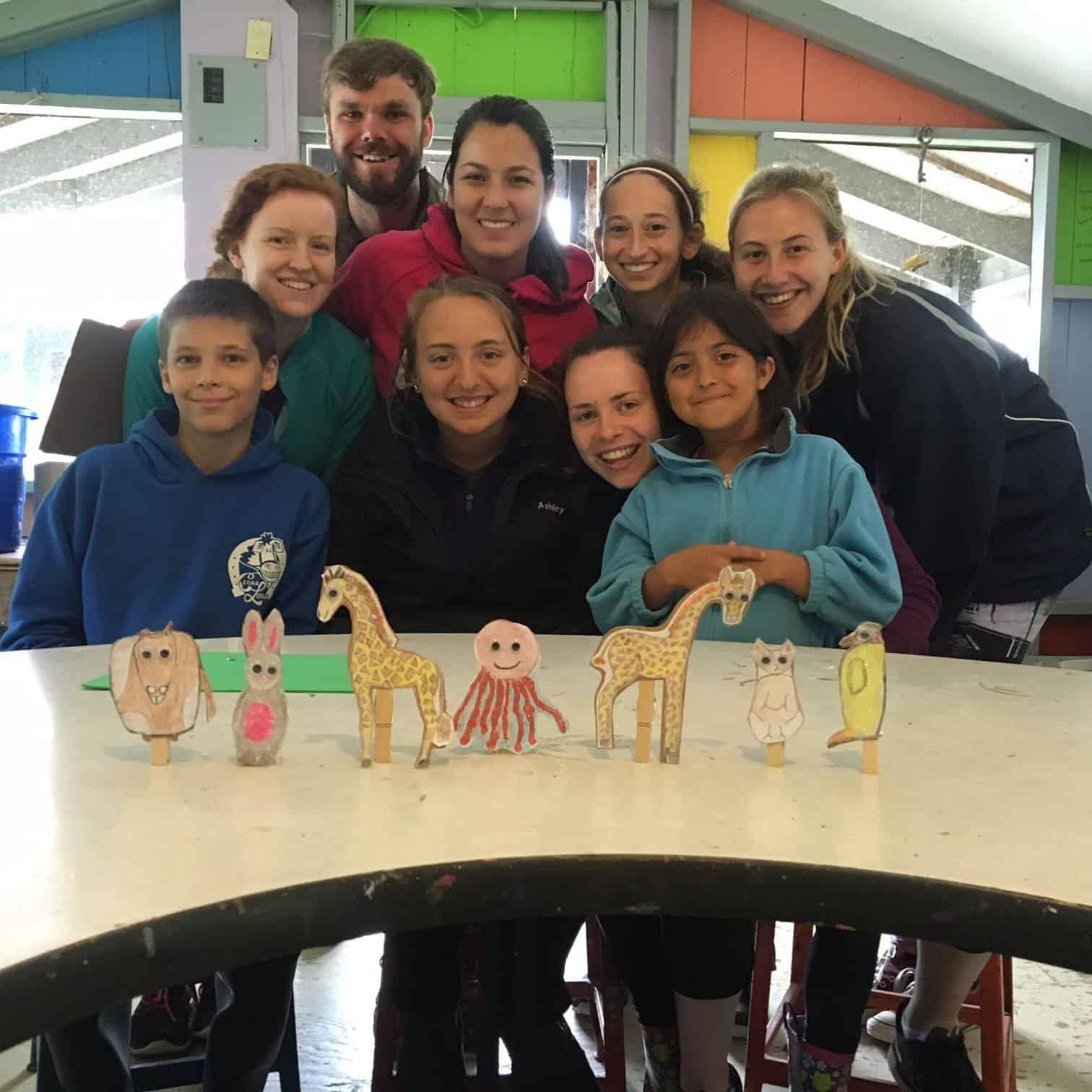 All Staff must be at camp one week prior to the first week for in in-depth training and orientation week. During this week the staff is trained in CPR and First Aid, given time to familiarize themselves with their program areas, given training in child development and potential child problems, trained in group games and prepared for the arrival of 60 energetic campers on Sunday.
Riding and Swimming staff must come an additional training week before camp, to focus extensively on the riding and swimming programs offered at camp. Archery staff come several days early to participate in a special archery clinic. Extra care and training is given to these three potentially dangerous areas to assure that best safety rules that can be followed will be.
2021 Summer
Staff hiring for 2021 has started early this year. Hiring staff is a work in progress. Check back often for new additions! In case you are wondering, each of the CL staff were asked quiz questions that were posted in the spring CL newsletter. Their answers are below.
Lauren
Arts and Crafts
Hi campers, my names Lauren and I'll be your Arts and Crafts counsellor this summer!
I'm from North West England in the UK and this will be my first time at camp, I'm so excited to meet you all! I've studied art throughout school, university and have been lucky enough to work freelance as an artist for the past few years.
My favourite artist I would say is Lucy Tiffney, like me she loves to work with lots of colour and pattern. I also enjoy in my free time being outdoors, travelling, cooking and fashion but mostly just hanging out with my friends and family.
I can't wait to meet everyone at Cedar Lodge this summer, see you all soon!
Speak soon,
Lauren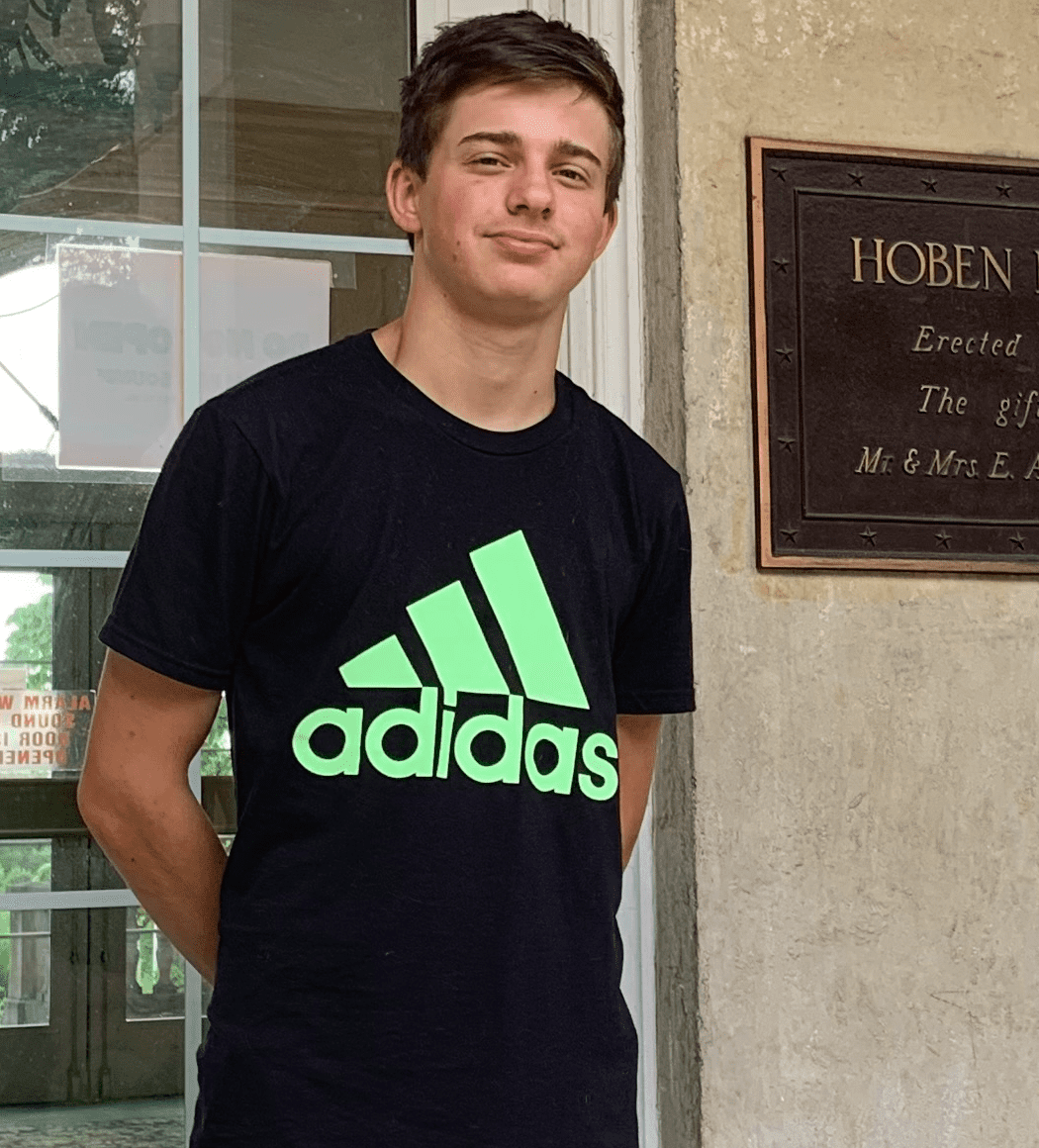 Oliver
Sports/Hiking/Group games
Hello! I'm Oliver! This will be my 2nd year working at cedar lodge, and I couldn't be more excited! I'm from Kalamazoo and will be entering my Sophomore year at Kalamazoo College in the fall. There, I will be taking the next step towards a biology and german degree, as well as running cross-country. I love sports, animals, video games, running, and especially working with kids!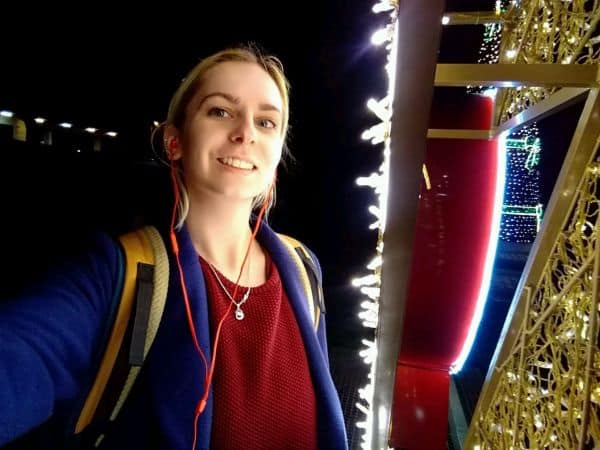 Zuzanna
Waterfront/Boating/Sailing/Sports/Dance
Hey Campers!
My name is Zuanna. I study Swedish Philology, but one of my biggest passions is sports! All kinds! This summer I will be a lifeguard and I will teach you how to swim. In my free time I hang out with my friends, go to concerts, listen to music, travel and learn foreigh languages. I will come to you from Poland to spend this amazing time together!
My life motto: Only good vibes!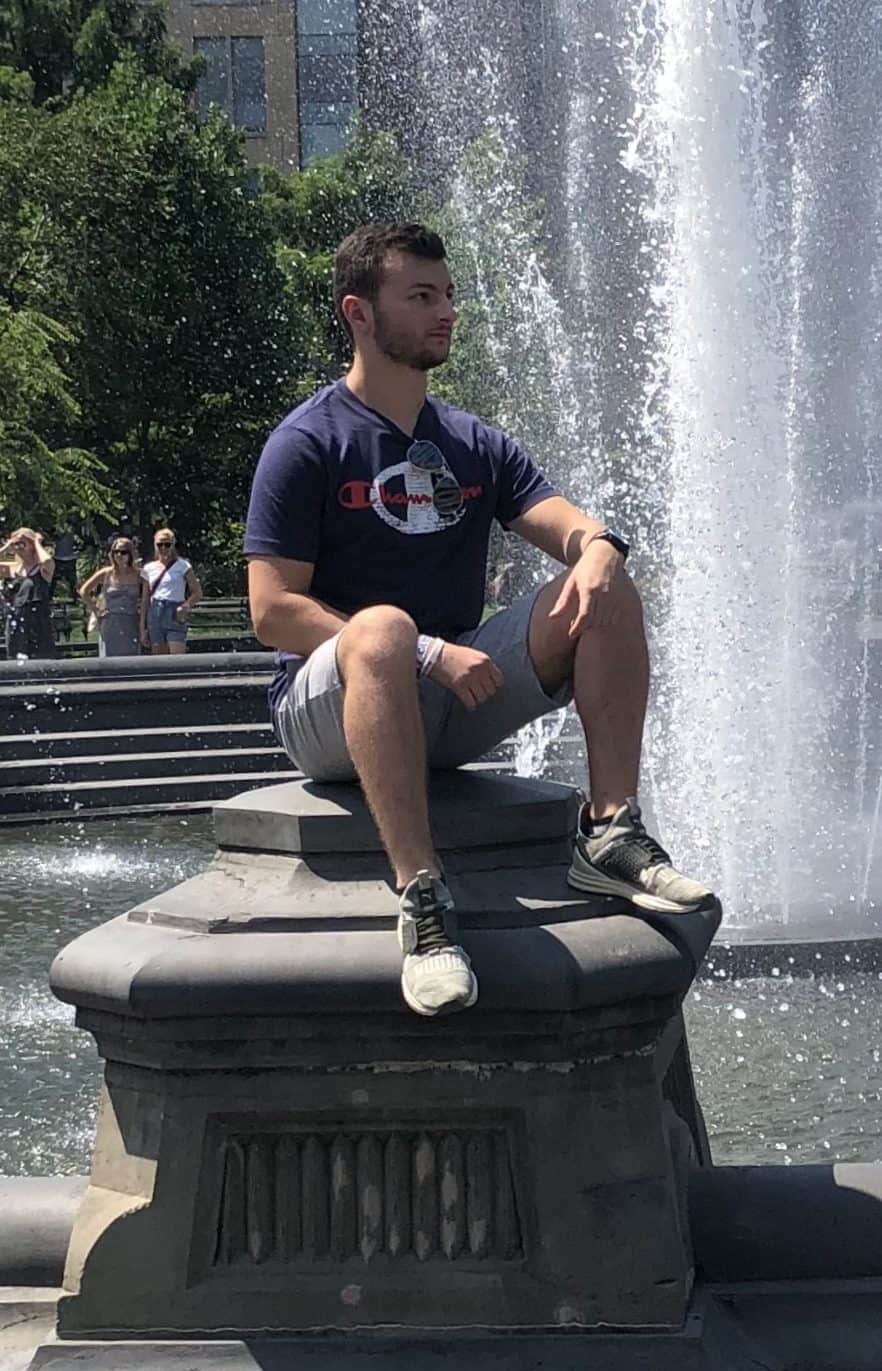 Balazs
Music/Sports/Games
Hi, It is Balazs from Hungary! I'm 21 and have been traveling the world eversince. By now, I've been living in 3 foreign countries, visited almost 40, and met amazing people. This summer will be my 2nd time visiting
 the United States!
My biggest passions are traveling, playing the guitar and working out! I do calisthenics, and also find a lot of fun in all kind of sports! I like all kind of music from classical to rock and roll.
I was a camper multiple times and will be a counselor for the second time. The reason I like working with kids because you can learn as much from them as they can from you. I believe the perfect position in the world is called "Camp Counselor".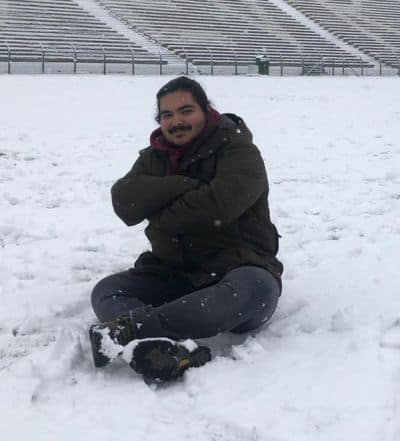 Burak
Support staff
Hi everyone! My name is Burak. I'm from Turkey, and I'm first grade Statistics student at Middle East Techinical University in Ankara.
I love traveling, listening music and cooking. I want to meet new people and improve my english skills. Cedar Lodge is my first overseas
experience, and this will start in America!. I'm so excited to be part of the team this summer, and I can't wait to meet and spend time with all amazing campers and staff!
Abby
Junior Staff
Hi I'm Abby! I started coming to Cedar Lodge as a camper when I was 10 and my dad came here as a camper when he was a kid too! I love to be around all animals. When I was just 3, on our way to preschool, we would drive by a horse farm and I would get so happy and start yelling HORSES, HORSES, HORSES! So my mom brought me there and I've been in love with horses and riding ever since 😍 I look forward to a great summer with all of you!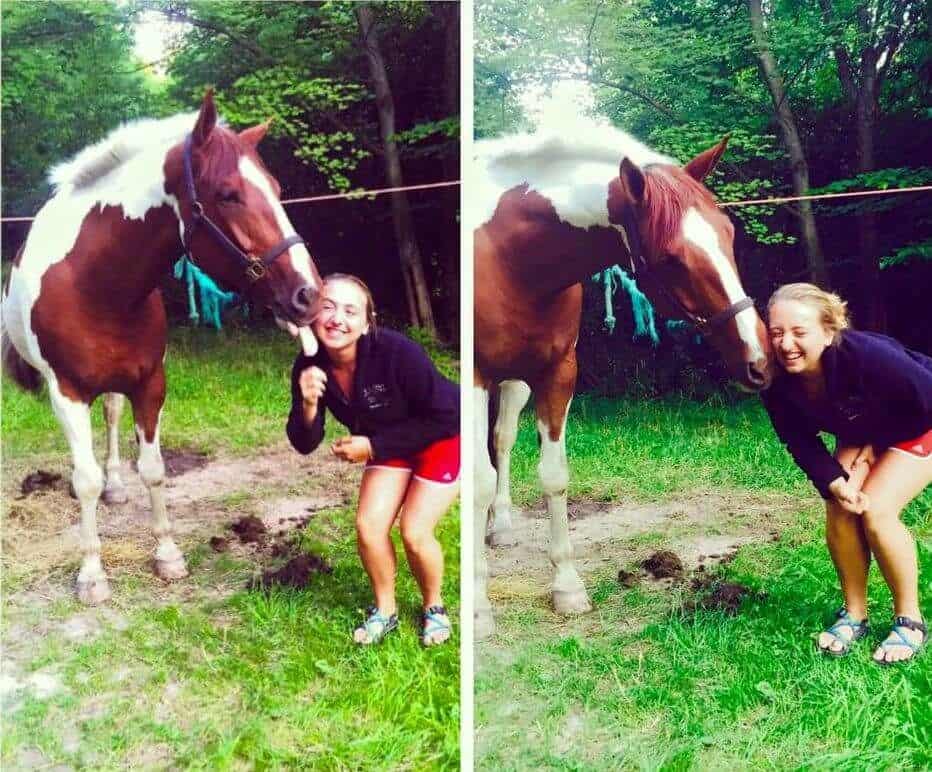 Ashley
Riding Instructor/Camp Riding Director
Hey campers, my name is Ashley!
As family member, I was born and raised at Cedar Lodge and have been at camp every summer of my life. This will be my eighth summer on staff. At camp you will find me teaching riding of all levels, organizing the barn, and subbing in programs where it's needed! In my extra time I enjoy playing guitar, snuggling my kitties, and riding. I'm looking forward to a great summer and meeting you all very soon!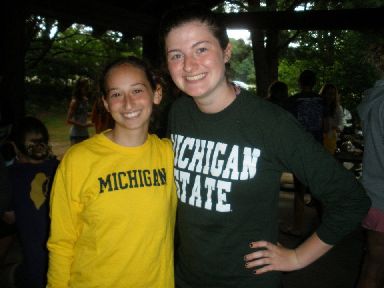 AMANDAAAAAAAAA!!!!!!!
Riding, Sports
Hi my name is Amanda and I am super excited to be on staff again this summer. I am from Bloomfield Hills, MI but am currently living in Ann Arbor. I have just finished my first year of Medical school at Wayne State University. In my free time I enjoy riding and playing polo on my school's team. I am also the captain of the women's club ultimate Frisbee team so if anyone wants to learn some awesome throws come find me. This summer I will mostly be in the barn teaching riding lessons, drill team, polo and taking horseback overnights. I look forward to seeing all the new and familiar faces, so get excited for summer 2015.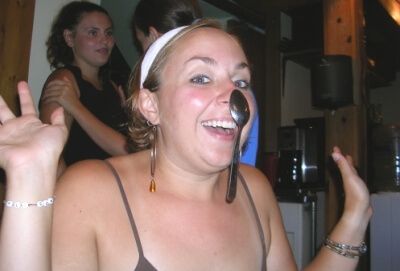 Allison
Riding Instructor, Camping, Folk Dance and Lore, Land Sports, Singing, Hiking, Nature, Bugs, Camp Band, Canoing, Waterfront, Funny Stuff
With some many great old faces to see and so many wonderful new faces to meet, how could I possibly resist coming back to camp for yet another summer. I would just miss the fun way too much. Those who know me know I love camp. I love the culture of camp, the philosophy of camp and all the great things camp gives to campers like you. In my 25 years, I have only ever missed two summers. For me, camp is a way of life. I am eager to see you all this summer and to do what I love. Which is share with you this wonderful place called Cedar Lodge, and to help you learn, grow, and have fun.
If you want to know where you can find me this summer, you will have to do some searching around. I will spend a lot of my time at the waterfront lifeguarding for free swim, boating, and other activities at the lake. You will also find my hiking in the woods, keeping Sr. unit in line, making friendship bracelets in the A&C, playing SPUD on the lawn, and maybe even in the barn on occasion. And If you ask nicely, I will even teach you to hang a spoon off of your nose (and other important life skills that you only learn at camp)
What about my none-camp life you may wonder. Well, I graduated from Kalamazoo College in 04′ with a BA in psychology. I spent 8 months living, working, and traveling in Africa. Now I am working and hopefully starting graduate school in the fall to get my Master's. In my free time, I read, do yoga and swim laps to keep my lifeguarding muscles in tip top shape for camp.